Buy Sacks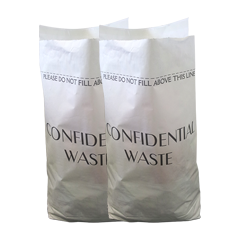 2 Sacks
The 2-pack is ideal for the smaller sized office with 1-5 employees where confidential paperwork is generated. Paperwork relating to clients' information, HR records and company accounts etc are easily catered for and the 2-pack enables you to keep on top of the security of your business.
£ 9.99
Full Details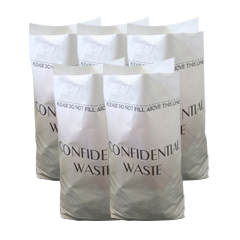 5 Sacks
Medium sized offices of 6-20 staff consistently generate ongoing paper of a confidential nature. This 5-Pack enables you to keep your company documents secure and operate to the data protection act to ensure your business, your clients and your staff are all protected and kept safe.
£ 19.99
Full Details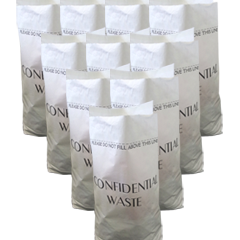 10 Sacks
Ideal when you need to shred high volumes of business documents and the office shredder keeps on overheating. Instead of wasting hours shredding archived paperwork, this great value 10-Pack helps clear years of paperwork with ease.
£ 26.99
Full Details