Buy Sacks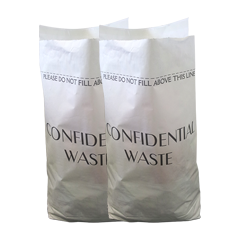 2 Sacks
This starter 2-Pack is ideal for smaller volumes of paper that are generated within the Home Office. Perhaps you are self-employed or a one man band and in need of having an annual clear out of your company accounts, maybe just clearing out the filing cabinets... the 2-Pack gets you started.
£ 9.99
Full Details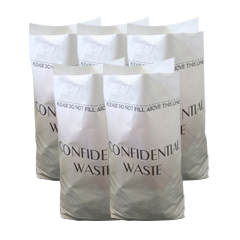 5 Sacks
The 5-Pack caters well for our clients who generate medium volumes of paperwork. Ideal for bookkeepers, accountants, social workers etc working from home, the 5-Pack helps you to de-clutter the home office and free up valuable space.
£ 19.99
Full Details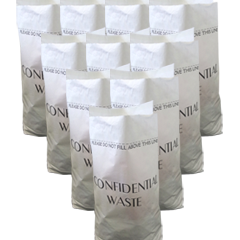 10 Sacks
The 10-Pack is for the serious producer of confidential paperwork. Ideal for larger quantities of archived paperwork over the 7 year HMRC threshold or if you are moving house or retiring. The 10-Pack is great value and enables years and years of business paperwork to bagged up and securely destroyed with ease.
£ 26.99
Full Details